The discipline of prayer journaling can help you improve your prayer life and deepen your relationship with the Lord. In this workshop, you will assemble your own Prayer Journal in a short amount of time.
You will receive everything you need to make your own journal and see how I put mine together. Feel free to use it as is or make adjustments to make your journal work in the way that makes the most sense to you.
There are free printables, papers, titles, tabs, detailed instructions and more.
Here's a look at the Full Kit you will receive in this workshop.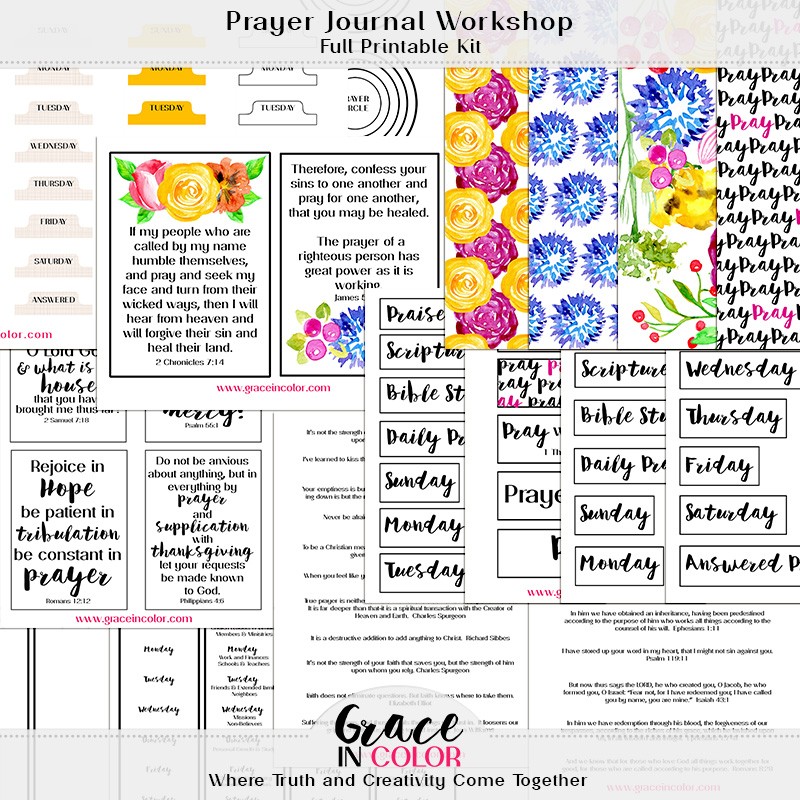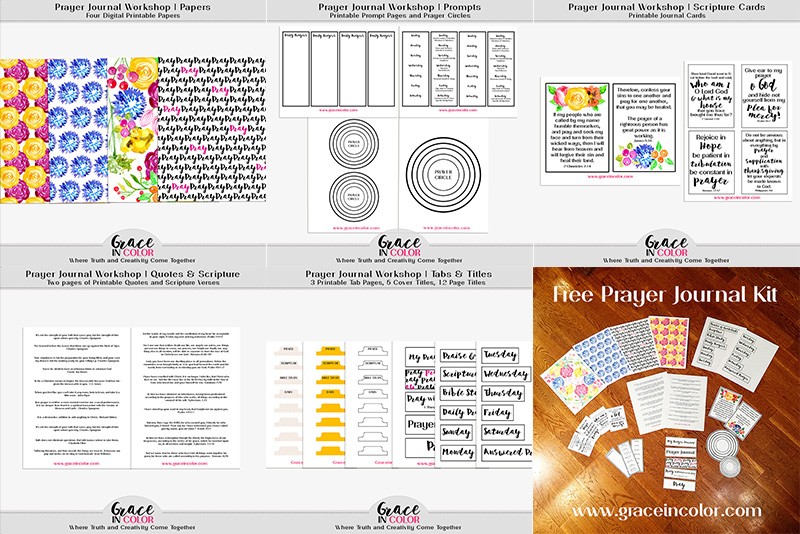 You will have full access to any updates and additional resources, tutorials and downloads that are added in the future.

Check out these resources on the blog to read more:
Why prayer is so important for the Christian
12 ways to improve your prayer life
5 reasons to consider prayer journaling.
See you inside the workshop!